7 of the Biggest Wedding Trends for 2021
2020 was a year no one expected, and it has certainly put many things into perspective. The pandemic had a huge impact on the wedding industry and because of that, some new wedding trends have been introduced for 2021. With that being said, let's go ahead and look at the biggest wedding trends for 2021:
#1 – Micro Weddings
There is no need to have over 100 guests on your wedding day in 2021. Intimate weddings are a major thing for 2021 and there are many perks to them. Not only can you save the extra cost, but maybe even use that to make the wedding experience for your attending guests even better? 
#2 – Non-Traditional Wedding Parties
This is one of our favorite wedding trends for 2021! Couples have now started adding kids and pets to their wedding parties and it is honestly the cutest thing ever. Plus, having bro-maids and groom women sounds cool and gives the couple an opportunity to have all their best friends a part of their wedding party. 
#3 – Backyard Weddings
An at-home wedding sounds cozy and perfect, especially during a pandemic. Take up the opportunity to celebrate your big day in the comfort of your own home. Also, since intimate weddings are a thing, you don't have to worry about your backyard being too small. 
 
Source
#4 – Unexpected Venues
Because the guest list has now shrunk, couples are thinking outside the box and putting in more money on some unique venues. A wedding on a boat sounds amazing, don't you agree? 
 
Source
#5 – Formal Dinner Service
Because of the recent COVID-19 restrictions, formal dinner service at weddings is a major trend for 2021. This is the opportunity for couples to go all out with their menu and make the guests feel special. 

Source
#6 – Mini Weddings Cakes
This trend not only makes your guests feel special but also ties in well with the safety restrictions. These cakes can be placed at a seated dinner so everyone can enjoy their individual piece. 
 
Source
#7 – Customized Wedding Favors
The hottest wedding accessories are face masks and people are giving out customized ones as wedding favors. Couples can incorporate things like their initials or wedding date.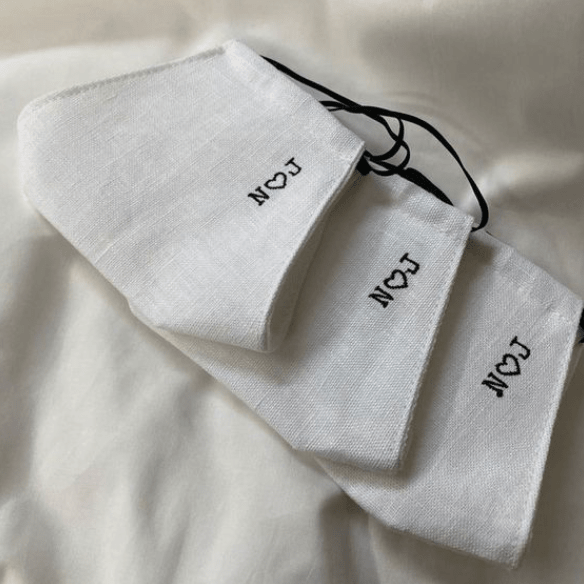 Source
Which 2021 wedding trend are you most excited about? 
Make sure to check out our wedding blogs page to find more useful blogs to help you prepare for your big day.