Four of the best proposal spots in Ontario
Canada is full of stunning natural beauty, bustling cities and open spaces, so whatever you have in mind for your proposal spots, there's sure to be a spot that will help you achieve your dream fairytale moment. Ontario, in central-east Canada, is home to the capital city of Ottawa, as well as the famous city of Toronto, making it a perfect choice for those who want a glitzy city proposal, as well as those who prefer to go back to nature.
A proposal is a big moment in any couple's life, so it's better to be prepared and do some research beforehand. Especially if you're not local to the area, make sure you have thought about all the details before, so that the day goes smoothly. First up: choosing the location. Here, we give you four options to inspire your romantic proposal.
Toronto
Ideal for those who want to find an oasis in the middle of the city, Toronto Botanical Garden stretches over four acres, and offers visitors a range of horticultural delights. Pack a picnic, download a self-guided tour and find a quiet spot to pop the question amongst the blooms.
Afterwards, head to one of the city's rooftop bars to celebrate, and toast to your future whilst looking over the glittering skyline.
Ouimet Canyon
If you want to make a big first impression when it comes to your proposal location, consider heading to Ouimet Canyon. Set in Dorion in north-west Ontario, this panoramic gorge is 150 metres wide, and features a 100-metre drop to the canyon floor, leaving you with views that simply take your breath away. Whilst this might not be a completely private proposal, getting there early can mean that you miss the majority of the crowds.
Just be aware that this beauty spot is only open to the public between May and October, so make sure you plan ahead.
Webster's Falls
This classic waterfall is one of Hamilton's most popular and iconic spots, making it perfect for a proposal, especially if you also want to have an engagement photoshoot. If you're local to the area, why not come back in a few years time and complete the photo series that documents your journey together, from no ring, to an engagement ring and then finally your wedding ring. It's perhaps at its most striking in the autumn, when golden leaves frame the falls and make the whole landscape look truly picturesque.
It is popular, so make sure that you're comfortable with proposing in public. If you're not, then visit the falls first to set the mood, and then set off on one of the many hikes in the gorgeous surrounding area. You will need to book a time slot to visit the falls, but you get a couple of hours, so there's plenty of time to pop the question without leaping into it.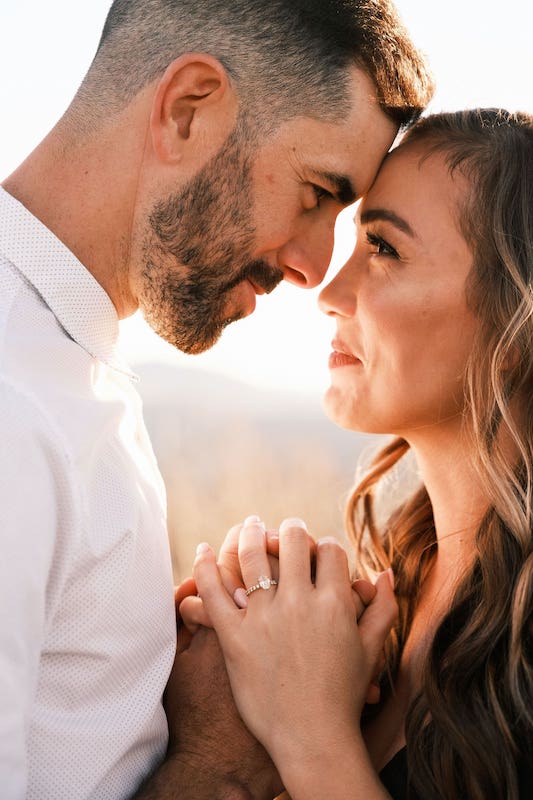 Rent a cabin
If your partner prefers things to be low-key and intimate, why not rent a cabin, and set up your own romantic date night? Light the candles, set the tone with some music and present your partner with the perfect engagement ring. The open spaces of Ontario are home to plenty of magical places to stay, and the clear skies are perfect for stargazing as a newly-engaged couple.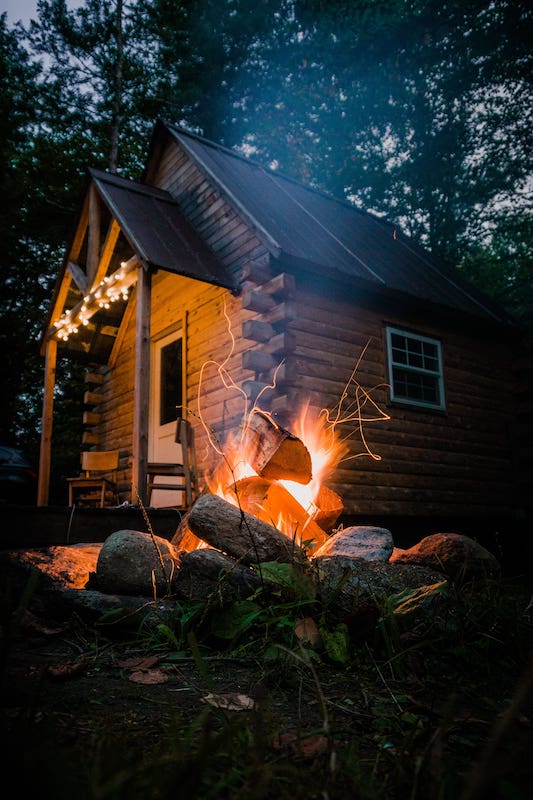 If you're in search of a wedding photographer or videographer for your engagement, for a limited time we are offering a free photography engagement session, you can inquire for pricing and make sure to link to this blog to claim your free engagement session. You can see more of our work here – www.originweddings.ca
For more blogs like this, make sure to check out our blogs page here at Origin Weddings.