Scarboro Golf and Country Club; Binding the warmth of two hearts
It is your big day. It should and must be perfect down to the very last detail. Cozy autumn vibes, that gush of sentiments, and the warmth of a hand that you will hold onto forever. You have found the soulmate of your dreams and next up is a venue that will portray just the emotions in your heart. Scarboro Golf & Country Club might just be your answer. A private country club in Eastern Canada whose workforce strives to make your wedding a chronicle that etches its way to your soul. Also, you get to choose from 350 different reception styles! Sounds tempting.
Vast acres of Scarboro Golf and Country Club land
Scarboro Golf and Country Club is a haven of lush green land that spreads over 144 acres. Maintained by the very best, the location is just the spot for the wedding of your dreams. As the golf course can be seen as far as the eye can see. A true treat for the eyes.
Apart from the land itself, the club has been a hub of many Canadian championships since 1912. The course originally came to being by famous golf course architect George Cumming. However, in 1924, Albert Warren Tillinghast took it upon himself to make this an even more of a top-notch and luxury clubhouse.
Plus, guests can participate in an energetic night out with friends or colleagues! What could be more fun than enjoying a night with your fellas, challenging each other on who wins the more holes? The night would never grow old.
Furthermore, the grandeur and the grace cannot be missed. Guests can also enjoy panoramic views as well as fine weather as they sit outside.
100 years of history and tradition
Scarboro has been alive for about a century now. And during these years the golf club has never let go of the Canadian traditions and norms. A hospitable service, professional events, and happy customers.
Furthermore, this Canadian clubhouse stands right in the Highland Creek Valley. And since history lives and breaths on these grounds, the club offers spectacular classic settings for receptions, wedding ceremonies, engagements, rehearsal dinners and so much more. With a capacity of up to 150 guests!
Moreover, the club is half an hour away from the city center. So, solace and tranquility are a given. Guests, as well as the members, can easily access the amenities they offer and indulge in an experience bound to leave them happy.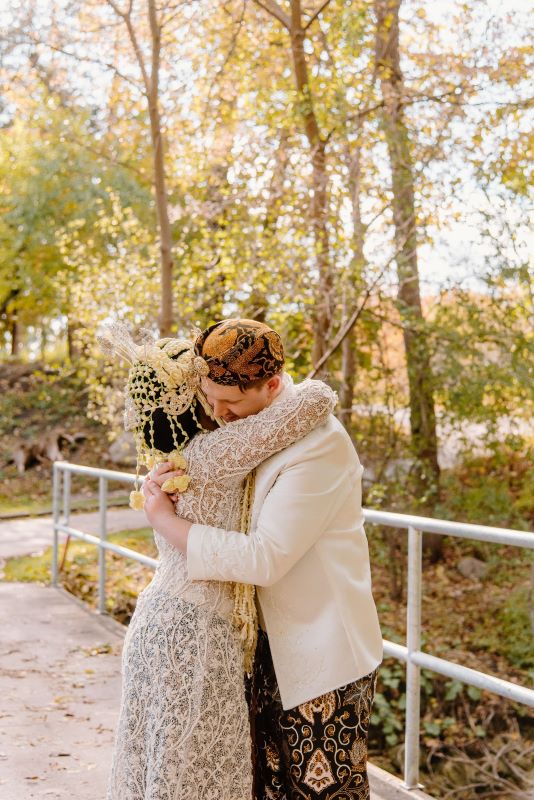 On the go at Scarboro Golf and Country Club
Since Scarboro is a golf club, you can not resist the urge to wander around in the golf buggy. They let you rent out them when required. Why not capture heartfelt moments on the club's available carts while you are at it. This makes your wedding an authentic Scarboro Golf and Country Club Wedding in a literal sense.
A Hygge atmosphere around you
Scarborough golf and country club has an old classic charm that attracts you to it. Bronze candelabrum illuminates the dining rooms with an ombre hue of orange and yellow. Drapes on vast windows that paint the outside views of the course. The clubhouse feels and the giant majestic mirrors on the walls. Everything works in harmony to make your wedding memorable.
All in all, the interior brings old Canadian feels. Like the glass block windows, draped in rustic curtains, candle chandeliers, and leather seat chairs. And, the staff makes sure to keep everything spick and spam. No doubt it shows.
Views of the Scarboro Golf and Country Club
The Scarboro golf and country club also offers breathtaking views of nature. Enjoy as the sun shimmers and plays hide and seek through the leaves to make your heart skip a beat. Where the golf course ends, a vast terrain of lush green trees extends as far as the eye can see.
As warm as the Maple itself
With maple trees all around, the yellow snowfall of autumn is always worth seeing. As the season sets in, the land looks as if it has been splashed with yellow all around. These scenes offer the prettiest and the warmest views of the golf club around this time of the year. The best backdrop for capturing smiles.
In addition, the amiable nature and ever-so-welcoming hospitality of the staff make it a perfect spot for a dream wedding. It is an embodiment of a clubhouse that leaves no stone unturned to create an environment where couples, families, and friends share heartfelt moments together.
The Scarboro Pavilion
The Scarborough golf and country club also has a pavilion for events and weddings. Walk down the patio, and say your vows in a cute petite canopy. There is nature all around it which gives it a refreshing atmosphere.
Furthermore, the pavilion gives a beautiful touch to your wedding photography. Make it a day where you, together with the love of your life, hold hands and walk down the path of life never to leave each other again. Through thick or thin, through sorrow and sadness, through the ups and downs. Let Scarborough golf and clubhouse make every second even more worthwhile.
Events at Scarboro
Guests get to enjoy unique seating areas both inside and outside. Enjoy gourmet cuisine as you dine in one of the most elite clubhouses in Toronto and enjoy the astounding views of the coast. Or sit inside the club in their cozy seating rooms. Both have an allure of their own.
And indulge yourselves in a menu that is fit for the best. The chefs make sure the guests are happy about everything and every relative goes home licking their fingers with only good comments about your reception dinner and the venue itself.
Scarboro Golf and Country Club indeed is an amazing spot for events you want to turn out bespoke to your requirements. With vast views of land, ample trees, lush green nature, and professional photographers like none other than Origin Weddings, this clubhouse is just what you have been looking for.
A private gem of a venue hidden in the Creek Valley where peace and love are in the air. A quantum of solace where you matter and your "Big Day" is made perfect. Because nothing can go wrong when Scarboro Golf and Country Club workforce is in charge.