Is Videography Necessary For A Wedding?
If we count in the list of essentials, wedding videography can be a yes or a no for many. But how necessary is it and how can it add to your experience? We will be discussing it all in this article.
Videographers are Professionals 
you might ask your guest to provide videos throughout the day but the idea of asking your guest for hundreds of short videos can be annoying for your guest & super unreliable for you. That's where professional videography will save you. When you receive that stunning video that will make you look like models & provide a cinematic experience filled with your favourite friends & family, it will all be worth it.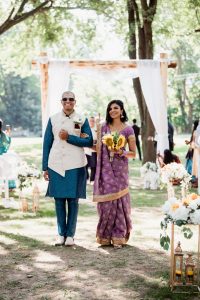 Videography Will Encapsulate The Emotions Of Your Special Day
Stills are usually posed and even if they are candid they are never equivalent of what wedding videography might be capturing. Videography includes the movements and the sweet moments of your real-time memories. These moments will be raw; whether it is a dance battle at your reception, your first kiss as newlyweds, or your grandpa's amazing dance moves.
The Audio Will Add To The Whole Experience
Another reason to have videography is that it will also capture audio throughout the day. You will be able to re-watch your vows in addition to all the funny and emotional speeches at your reception to your first dance on your special song.
It Will Give You a Cinematic Experience 
A wedding videographer will capture everything in a professional manner. Whether it is a drone shot of your wedding venue or the moments at the altar, they will captured the best moments. Furthermore, the expressions, voices, interactions, and natural sounds surroundings all will contribute to making a good memory. Because of that, they will all add up to become a piece of art, a nostalgic piece that you can always look back to. The complementary and emotional background music will all make it worth having a videographer at your wedding. After all, videography is all about the experience.
A professional wedding videographer will cover your big day and take your experience to a whole new level. Since we are already on the topic, check us out at https://originweddings.ca/, we would be honoured to capture your big day so the memories last forever. Feel free to check out our wedding film below.