Wedding Postponed? Here Is How To Store Your Wedding Day Essentials
With the uncertain COVID-19 situation around the world, your wedding has either already been postponed or might be. You've already made almost all the preparations, so now what do you do? We know it can take a huge emotional toll on the couple, which is why we are going to talk about How To Store Your Wedding Day Essentials. From a wedding dress to storing the wedding signs and stationery; we're going to discuss it all. We just want you to know that your big day will come, and it is important that you stay strong and don't lose hope.
The Wedding Dress
Not all brides would have gotten their wedding dress but there are some who did. It is very important that you store your wedding dress properly so the fabric, detailing and any embellishments don't get ruined. Firstly, stop trying it on every other week. The more you try on the dress, the more chances there are for the beading or embellishments to fall off. Secondly, do not fold it up. Hang it somewhere in its protective cover. Also, the place you're hanging it should be dry and cool.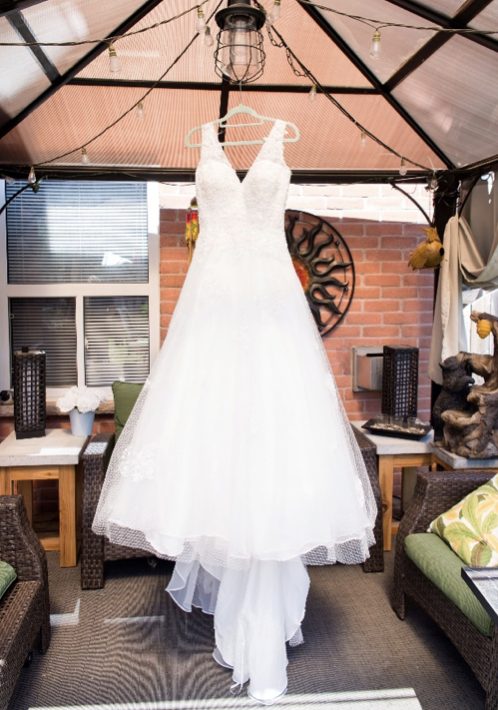 If your dress was due to be collected during the lockdown, then have a chat with your boutique and ask them if they can keep it safe until you need it. However, keep in mind that they might not be able to keep it with them for a long time.
Other Bridal Accessories
Bridesmaid dresses should be stored in the same manner as the wedding dress.
The veil can be hung up or stored in a box. You would need to steam it later on in both cases.
Keep the shoes in their original box but take out the plastic wrapping and slip inside a fabric shoe bag.
Wrap up all the jewelry in a tissue paper and store them together in 1 box so everything is in one place.
Wedding Stationery and Décor
Wedding stationery and signs and other table setting stuff need a bit more love. All the paper goods can be wrapped in a tissue paper and stored flat in a box, which should be kept away from direct sunlight.
For the wedding décor itself such as the large signs and boards, keep them all wrapped up as flat as possible. Use a strong bubble wrap to avoid any damage. As for small items such as vases, candles and lights, take a tissue wrap and give each piece individual attention while wrapping.
We hope your big day comes soon, until then stay safe!
Make sure to check out our wedding blogs page to find more useful blogs to help you prepare for your big day!