Fantasy Farms -A Dream To Look Forward To
Ever thought of getting married under an Ancient Willow tree in a secret garden? Well, Fantasy Farms has been doing just that for years, and have stellar experience in hosting these events too. They incorporate elements of English Cottages with Privately secluded gardens reserved for the most magical wedding ceremonies like Adam and Audrey's.
Fantasy Farms Toronto was established in 1943 and is one of the oldest and historically loved Wedding venues in Canada. It is at the heart of a national heritage site in Canada, as the Todmorden Mills has been in the area since the 1700s.
The town is famous for its medieval-style architecture, which can be seen at Fantasy Farms. The area is surrounded by dozens of large and majestic willow trees. These mystical trees signify prosperity, resilience, fertility, and new life in many folklores and cultures around the World. Countless young and elderly couples at Fantasy Farms have exchanged their vows under the 77-year-old willow tree found in the many small gardens at Fantasy Farms.
What Guests Can Find at Fantasy Farms?
Fantasy Farms have been in this business for a very long time and know exactly how to host the perfect wedding occasion. They have an age-old Willow tree that has remained the main guest for many weddings for years!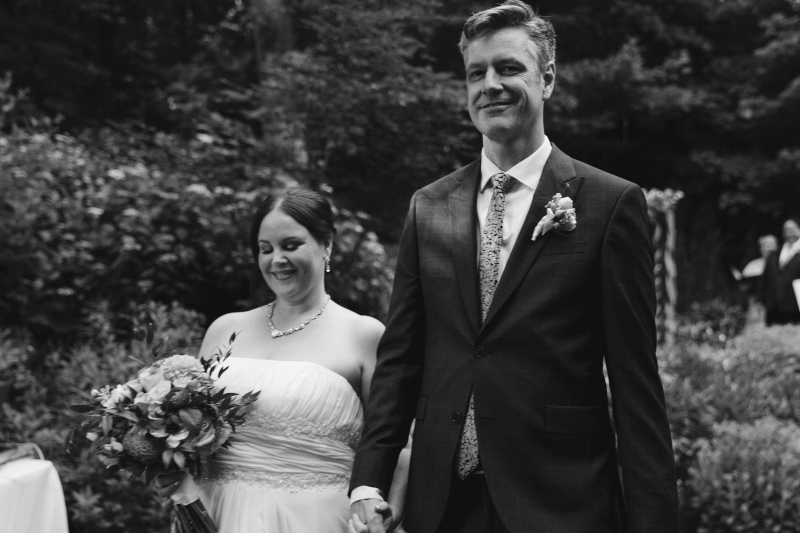 The venue has hosted many wedding receptions at its grand ballroom and has served its famous dishes for years. Guests can stay assured that they will experience the forest fairy-tale wedding of their dreams. It has a beautiful forest trail that the bride can use as a traditional wedding aisle, to go through with her new partner. The trail leads to the small garden where the Ceremony is held.
Walking into the secluded fairy-like garden has to be the most enchanting part of the occasion.
Your Very Own Secret Garden
Saying your vows in a private little garden surrounded by the people you love is the ultimate dream and Fantasy Farms makes it happen!
You get your own little garden to share with your friends and family at Fantasy Farms. The dense foliage and wildflowers make the scene look rich and colorful in photographs.
For a snowy winter wedding or a springtime one, Fantasy Farms has you covered all year round. The venue allows its clients to choose their preferred season for their wedding.
A Forest Trail
Imagine walking down a forest trail as a wedding aisle. Well, this was a reality for Audrey and Adams's Wedding Ceremony. It is truly a marvelous sight to watch the beautiful bride and husband make their way down this enchanting forest trail. This trail makes for very pleasing photographs too!
Having a wedding around such nature has always been a tradition at Fantasy Farms. Countless couples have exchanged Holy vows in this memorable garden. And now Audrey and Adam are a part of this place's history too.
Ballrooms to Remember
Fantasy Farms' banquet halls have wood paneling on the floors and walls to create a cozy atmosphere inside the cottage. These halls have hosted many dinners, conferences, bridal showers, and reception dinners. It will not be wrong to say that Fantasy Farm knows how to satiate its clientele.
Clients can choose between having their reception dinners at the banquet halls or the grand ballroom. Both these rooms are stunning in their way. The banquet halls have an assigned dais for the couple, multiple floral decorations along the windows of the hall, and chairs and tables within the area.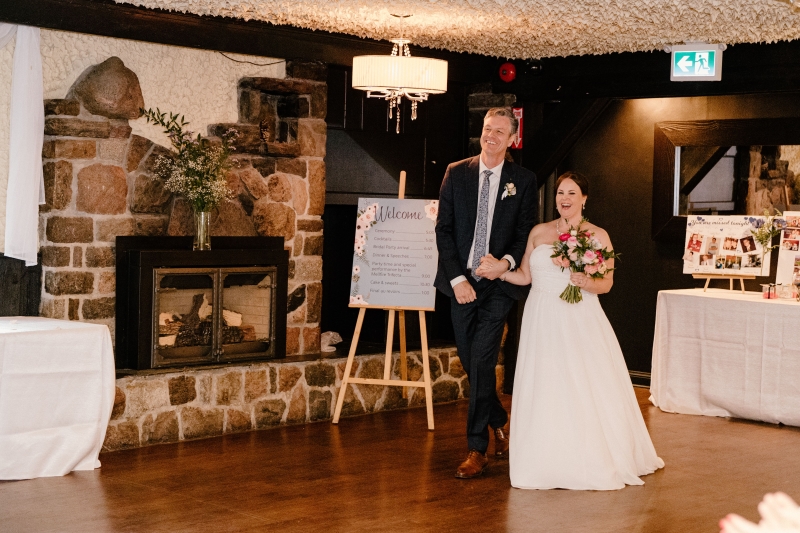 These Historical yet cozy ballrooms have enough space to have multiple guests dance together. The rooms are wide enough for all sorts of fun activities like playing instruments, carrying out wedding traditions, tasting fine wine, and having something to eat.
Their menu cards have a wide selection of exquisite foods like braised ribs, and decorative cheese platters. The in-house charcoal grill oven is perfect for warm and delicious steaks at any event. And pairing these delicacies with sweet music and lots of dancing is the perfect way to end your memorable night at Fantasy Farms.

The Perfect Dark Forest Experience
Located around the Todmorden Mills Heritage site lies this fantastical-looking cottage that has served couples and families for years. From countless vows exchanged under the willow tree to the songs sung in the halls, this venue has stolen the hearts of many families in Canada.
Fantasy Farms has many ballrooms and dining halls to choose from, each with its personality. The in-house catering provides charcoal-grilled beef steaks and a great selection of drinks. Guests can enjoy these amenities alongside their families with an open dance floor; perfect for having the first couples' dance. Spending your Wedding day here is an experience that will leave you feeling excited to take on the future together.
Favorite moments at Fantasy Farms
The photographers are Origin Weddings did an amazing job of capturing the true essence of this alluring venue and the final pictures turned out to be beautiful.