Post Wedding Beach Party? Yes, Please!
There is just something about a beach party that sounds super fun, relaxing, and something all your guests would want to go to! Your wedding is one of the most important days in your life, so we totally understand you wanting to keep the party going. Although post-wedding parties are not essential, if you are someone who wants to have a chance to just kick back in a relaxed setting on your wedding day, a beach party is the best bet. This way you can soak up more of the love and laughter with your family and friends without any formalities. So, let's go ahead and discuss some décor, food, and other ideas for a post-wedding beach party: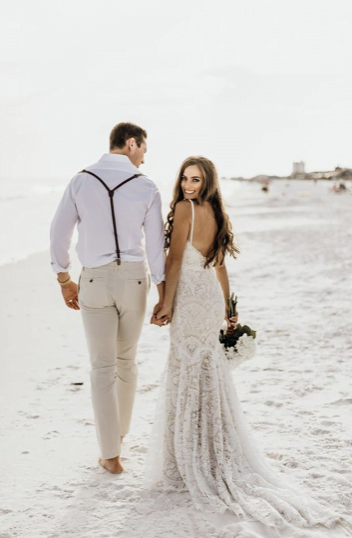 Candlelit Lanterns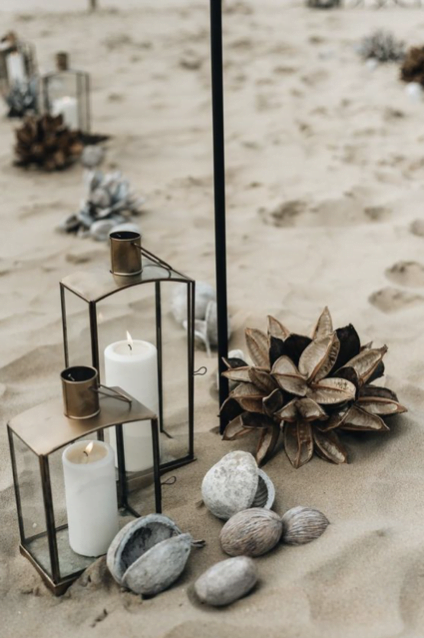 For a beach party, you want to keep things simple. Opt for clear lanterns with a minimalistic design and fill them up with candles. This simple décor idea will turn up the romance to your post-wedding beach party while also shedding some light on the area. Lanterns can also be safely placed on the sand, so you can easily light things up.
Chill and Cozy Table Settings
Tone down the formality on your post-wedding beach party and throw down some blankets, pillows and set a low wooden table on the ground so you and your guests can get comfortable.
Warn Your Guests
If your post-wedding party starts right after your wedding, let your guests know when you send out the invitation cards. This way, they can bring an extra pair of shoes so they can fully enjoy the sandy beaches.
Natural Resources
For décor at the beach, use natural resources such as twigs, seashells, and rustic driftwood to really get in the feels.
Fresh Refreshments
What's a better drink at the beach than fresh coconut water straight out of the source? Not only do they go with the aesthetic but it's something everyone will appreciate.
Party Food
For a post-wedding beach party, keep the food easy to grab and eat. Some ideas include fruit platters, prawns in a glass, beach themed cookies, sliders, and tacos.
And that is how you can throw an amazing and memorable post-wedding beach party! Don't forget to hire a photographer to capture this scenic gathering! Origin Weddings offers you great prices with a professional team to capture all your best moments.